Can i replace a Mahogany plank with Iron wood, Maple, Ash, White Oak, or Birch?
by Dan
(Wiarton, Ontario)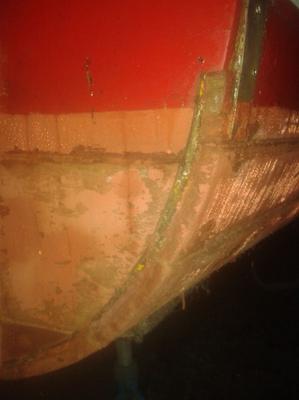 I may need to replace a plank or two above and below the waterline of a 1967 Pacemaker 31 Flybridge Sedan Cruiser.

I have an abundance of trees, a portable lumber mill and 20" planer so it pains me to purchase lumber of any kind. Ironically, there isn't a single Mahogany tree growing here in Southwestern Ontario.

Boat has 1"x4" mahogany on 1"x2" steam-bent white oak ribs (I have red oak).

I also have several species of softwoods in addition to the above hardwoods.

Can anyone tell me if there is a suitable match for mahogany...I suspect I know the answer, I just need to hear someone say it.

Thanks,

Dan


While the original system worked quite well as a one-off post, it didn't allow for updating or posting new photographs etc.
That is why I have introduced the new Your Pages.
This is new 'Community' platform is for 2018.
It is designed to put you in control of your content, make it easier to for you to tell us about your Wooden Boat, upload photos etc. and most of all post updates as and when you wish to.
There is also a forum where you can ask any questions you may have about Wooden Boats and join in the conversations.
So, please come on over and join our community of likeminded Wooden Boaters.