Can anyone help identify this boat / design?
by Hugo
(Langkawi Island, Kedah, Malaysia)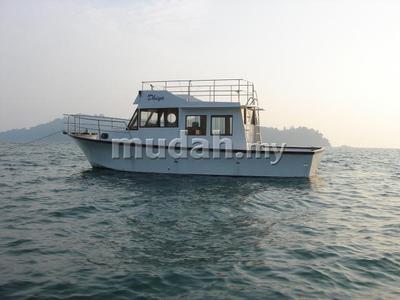 Any help in identifying this particular design would be greatly appreciated.

PS: Also just to let you know that our Langkawi yacht charter business is now for sale as we are retiring.
Relocatable.
Substantially reduced price!
Still negotiable.
Commission payable.
Check it out: www.hallelujahyachtcruises.com

Join in and write your own page! It's easy to do. How? Simply click here to return to Wooden Boat Projects...
If you wish to add more photos (or videos) to your post or if you have any problems loading photos use the link below (there is no need to resize or adjust your photos).
But please use the 'Description Box' to indicate to which post the photos belong.
Click Here to securely send your photos,