built in 1967
by Liam Minogue
(Clare)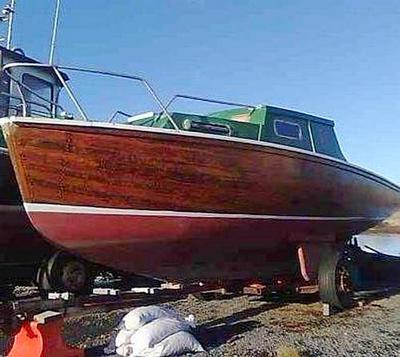 She was built in 1967.

Has been used mostly in salt water on the west coast of Ireland.

I am going to refurbish the interior and build an enclosed wheelhouse.

I am taking her inland and will use her to cruise the river Shannon and adjourning canals.


If you wish to add more photos (or videos) to your post or if you have any problems loading photos use the link below (there is no need to resize or adjust your photos).
But please use the 'Description Box' to indicate to which post the photos belong.
Click Here to securely send your photos,