The Betty Glennn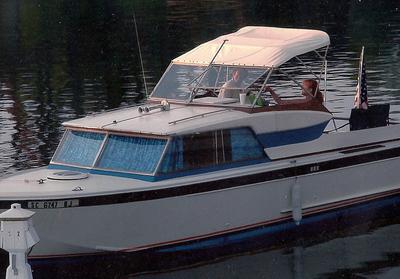 5 years ago
I bought her home 2 weeks ago.

She has been allowed to fall into a sad state but Plywood boats are not that hard to restore and she is basically sound.

We are going to give it a go.

I want to cruise the inter-coastal with her.

She has some sweet old lines in my eyes.
progress on Betty Glenn
by winston
(Augusta Ga)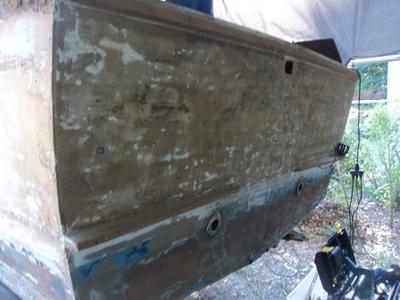 The paint is slowly coming off and we have identified the problem areas
Join in and write your own page! It's easy to do. How? Simply click here to return to Your Wooden Boat Projects...
More progreess on Betty Glenn
by Winston
(Augusta Ga)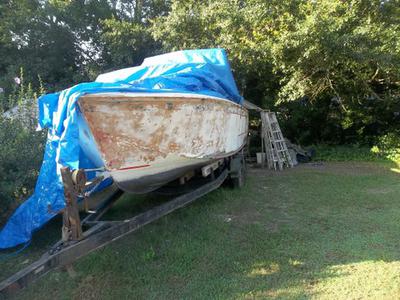 lots of layers on this old girl next we are going to get her off that trailer.


If you wish to add more photos (or videos) to your post or if you have any problems loading photos use the link below (there is no need to resize or adjust your photos).
But please use the 'Description Box' to indicate to which post the photos belong.
Click Here to securely send your photos,