Avoid the sail repair supply rip-off
by Shane Granger
( Historic Vessel Vega)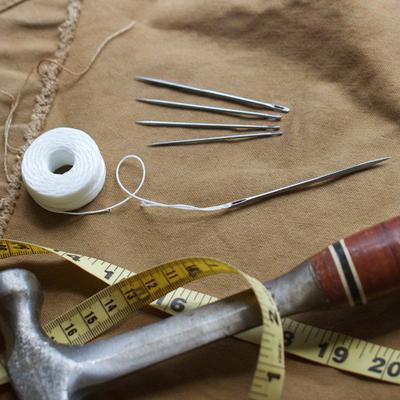 Getting tired of being charged huge prices for tiny bits of waxed sail twine and a few needles?

Well here is a way to save 80% and get much much more for that honest price.

Go to the local shoe maker supply shop and ask for 100 meter rolls of waxed shoe repair thread.

Pick your favourite colour then ask for needles.

They usually have them in all sorts of sizes.

Buy a nice selection so you will be well covered.

There you now have a lifetime supply of sail repair supplies.

Pay the nice man and I bet you the whole lot cost you less than one of those branded rolls of 10 meters and a packet of 5 needles.

Please share with your classic boat loving friends. And then check out our boats page.


While the original system worked quite well as a one-off post, it didn't allow for updating or posting new photographs etc.
That is why I have introduced the new Your Pages.
This is new 'Community' platform is for 2018.
It is designed to put you in control of your content, make it easier to for you to tell us about your Wooden Boat, upload photos etc. and most of all post updates as and when you wish to.
There is also a forum where you can ask any questions you may have about Wooden Boats and join in the conversations.
So, please come on over and join our community of likeminded Wooden Boaters.