Atkin 32' Gaff Rig Cutter
by Parker Babbidge
(Northbridge, MA USA)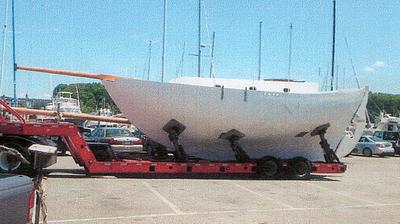 Atkin 32' Gaff Rig Cutter
SPECTACULAR VALUE FOR TRADITIONAL WOODEN BOAT LOVER

Built by experienced builder/owner.

80% completed

Survey Valued as is $35,000

Replacement value when completed $175,000

Kokua.simdif.com for more information.


Return to Boats and Bits Exchange.
Want to add more photos?
Photo Uploader

If you are having problems uploading Photos or would like to add more click on this link for the Upload Form.
You can upload as many as you like and there is no need to resize them.