Anyone know anything about the origin of this boat I'm restoring?
by Chris
(Cape Cod)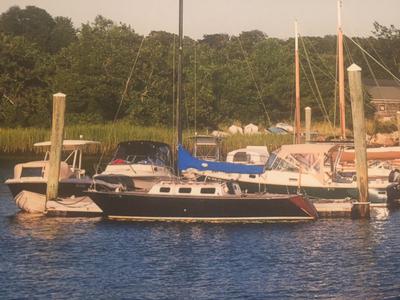 Hi, I acquired this boat on Cape Cod.

Her name is 'Kineo' and she's approximately 25', wood/epoxy, teak decks, BMW diesel.

Rumor is she was built in Maine and raced in Marblehead.

Does anyone have any ideas about her origin (design, builder, where, when, etc.)?

Much appreciated.
Chris
If you wish to add more photos (or videos) to your post or if you have any problems loading photos use the link below (there is no need to resize or adjust your photos).
But please use the 'Description Box' to indicate to which post the photos belong.
Click Here to securely send your photos,