Anyone know anything about the origin of this boat I'm restoring?
by Chris
(Cape Cod)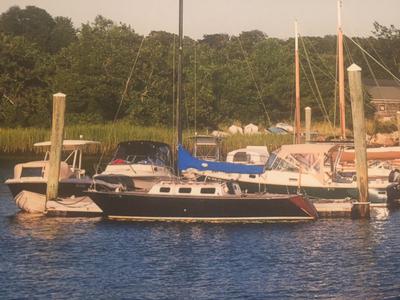 Hi, I acquired this boat on Cape Cod.

Her name is 'Kineo' and she's approximately 25', wood/epoxy, teak decks, BMW diesel.

Rumor is she was built in Maine and raced in Marblehead.

Does anyone have any ideas about her origin (design, builder, where, when, etc.)?

Much appreciated.
Chris
Photo Uploader

If you are having problems uploading Photos or would like to add more click on this link for the Upload Form.
You can upload as many as you like and there is no need to resize them.