7'2" Auklet Yacht Tender
by Robert Hayward
(Toledo, Ohio)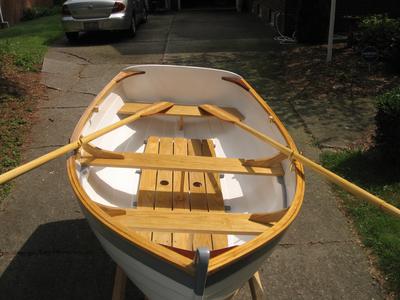 This new, fine little dinghy is an Ian Oughtred design and was recently built by a boat builder with 20 years experience.

The hull is okkume mahogany.

The remainder is sappelle mahogany, sassafras, ash and white oak.

West System epoxy was used throughout the construction process.

A set of handcrafted ash oars is included. $1,850.00.
Photo Uploader

If you are having problems uploading Photos or would like to add more click on this link for the Upload Form.
You can upload as many as you like and there is no need to resize them.