7'2" Auklet Yacht Tender
by Robert Hayward
(Toledo, Ohio)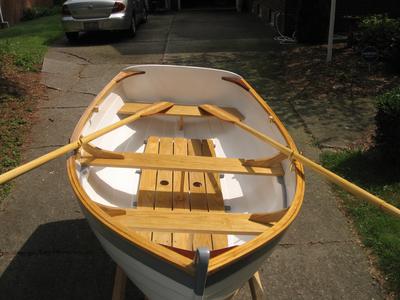 This new, fine little dinghy is an Ian Oughtred design and was recently built by a boat builder with 20 years experience.

The hull is okkume mahogany.

The remainder is sappelle mahogany, sassafras, ash and white oak.

West System epoxy was used throughout the construction process.

A set of handcrafted ash oars is included. $1,850.00.