7'2" Auklet Yacht Tender
by Robert Hayward
(Toledo, Ohio)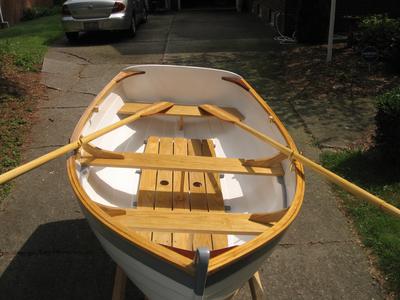 This new, fine little dinghy is an Ian Oughtred design and was recently built by a boat builder with 20 years experience.

The hull is okkume mahogany.

The remainder is sappelle mahogany, sassafras, ash and white oak.

West System epoxy was used throughout the construction process.

A set of handcrafted ash oars is included. $1,850.00.
If you wish to add more photos (or videos) to your post or if you have any problems loading photos use the link below (there is no need to resize or adjust your photos).
But please use the 'Description Box' to indicate to which post the photos belong.
Click Here to securely send your photos,