70's project 5mt
by Tonya Shepherd-Ashby
(Candelo)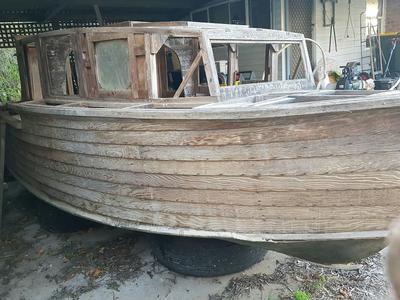 I have been told by a shipwright that is able to be re built, my knowledge is nil regarding boats.

The boat is located in Candelo 1/2 hour from Bega NSW.

On advise I have poked around the whole boat with a screw driver and there is one patch of wood rot in the front Keel?

I am more than happy to hear any advise.


Return to Boats and Bits Exchange.
Want to add more photos?