19ft-3in Steam Sidewheeler.
by Fred Rosse
(Jenkintown, PA)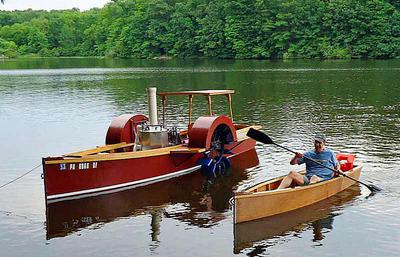 My Boat 19ft-3in Steam Sidewheeler.

Plywood Sharpie type hull.

American Walking Beam Engine.

First boat I have built, although planning to build for nearly half a century.

Better late than never.

Have built a few more since 2010




Photo Uploader

If you are having problems uploading Photos or would like to add more click on this link for the Upload Form.
You can upload as many as you like and there is no need to resize them.