19ft-3in Steam Sidewheeler.
by Fred Rosse
(Jenkintown, PA)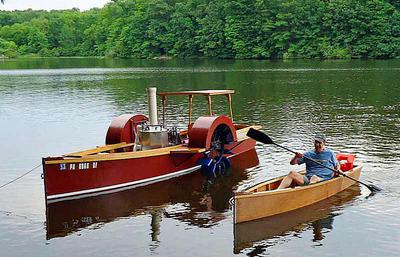 My Boat 19ft-3in Steam Sidewheeler.

Plywood Sharpie type hull.

American Walking Beam Engine.

First boat I have built, although planning to build for nearly half a century.

Better late than never.

Have built a few more since 2010




If you wish to add more photos (or videos) to your post or if you have any problems loading photos use the link below (there is no need to resize or adjust your photos).
But please use the 'Description Box' to indicate to which post the photos belong.
Click Here to securely send your photos,