1966 27' Chris Craft Cammander
by Bill W
(Canton, CT, USA)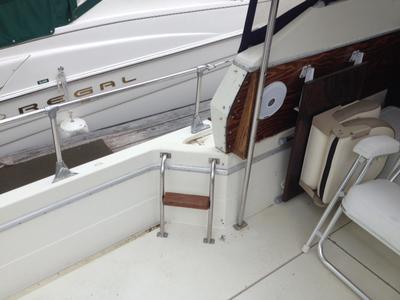 Wanted:
Boarding Ladder/Step that is mounted between the rear deck & top of the gunwale.

It consists of 2 stainless steel rails & 1 teak step.

If you wish to add more photos (or videos) to your post or if you have any problems loading photos use the link below (there is no need to resize or adjust your photos).
But please use the 'Description Box' to indicate to which post the photos belong.
Click Here to securely send your photos,