1964 Broward - 76ft
by Stevie Holt
(Panama City, FL)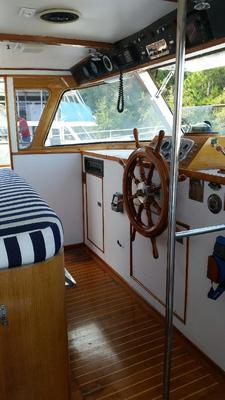 Restored for Sale or Trade
Beautiful restored boat with teak and mahogany and cedar closets.
Asking $75,000 for quick sale.
Will consider trades.
Contact Stevie at 770-206-0874
If you wish to add more photos (or videos) to your post or if you have any problems loading photos use the link below (there is no need to resize or adjust your photos).
But please use the 'Description Box' to indicate to which post the photos belong.
Click Here to securely send your photos,