1963 Greavette, Executive Model, "Shelley Ann"
by Jeff
(Bolton Landing, NY, USA)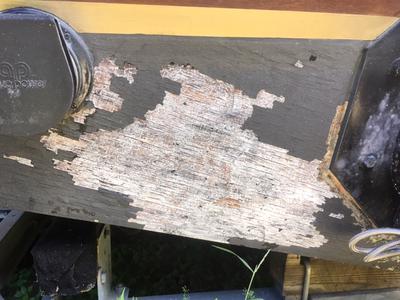 The paint on the transom peels off by hand, between the paint and the wood is a layer of thin white crust, is this the early stages of rot?

Any input would be greatly appreciated, thank you.
If you wish to add more photos (or videos) to your post or if you have any problems loading photos use the link below (there is no need to resize or adjust your photos).
But please use the 'Description Box' to indicate to which post the photos belong.
Click Here to securely send your photos,