1963 Century Resorter for Sale
by greg dekker
(grand rapids, mi)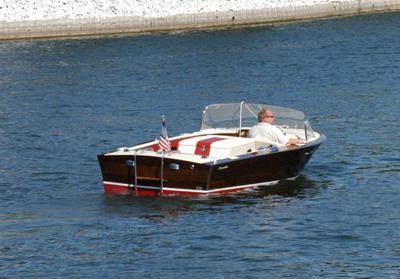 Sold
1963 Century Resorter 17 foot; 327 Fireball V8 Grey Marine engine.
$10,250 OBO.
Fiberglass bottom, runs great, excellent condition and I need to sell to make room in the garage.
Many updates and improvements, good clean running boat.
Please contact me directly for more details:
gregdekker@earthlink.net
616-514-9809
Thanks.
If you wish to add more photos (or videos) to your post or if you have any problems loading photos use the link below (there is no need to resize or adjust your photos).
But please use the 'Description Box' to indicate to which post the photos belong.
Click Here to securely send your photos,