1962 16 foot all wooden Chris Craft Ski Boat weight?
by BJ Lynch
(Durham NC)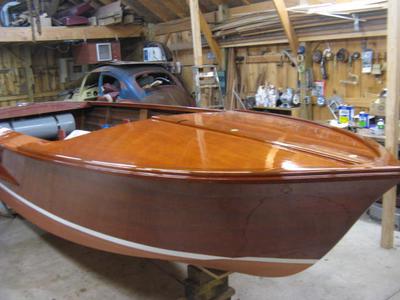 Anyone know how much a 1962 16 foot all wooden chris craft ski boat weighs?
I just purchased a totally refurbished 1962 16foot chris craft ski boat.
I am trying to find the weight so I can have a lift installed at my cottage.
I have looked high and low and there doesn't seem to be any old manuals or information on the weight for this boat.