1961 Cruisers M202 project boat yay or nay
by Elaniece
(Detroit, Mi, USA)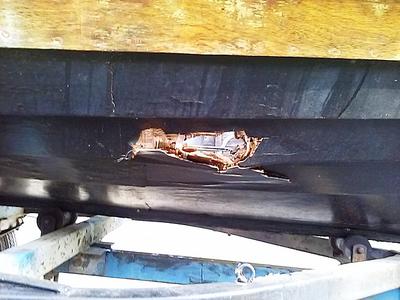 Got her free.

Dropped seat and made hole in hull.

Some rot and delamination.

Should we try to repair and restore?

Out of water since 2014 and exposed to weather.

How to fix hole??

Photo Uploader

If you are having problems uploading Photos or would like to add more click on this link for the Upload Form.
You can upload as many as you like and there is no need to resize them.