1961 Cruisers M202 project boat yay or nay
by Elaniece
(Detroit, Mi, USA)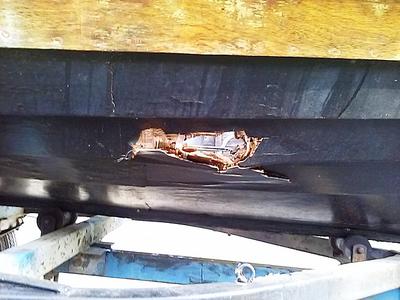 Got her free.

Dropped seat and made hole in hull.

Some rot and delamination.

Should we try to repair and restore?

Out of water since 2014 and exposed to weather.

How to fix hole??

If you wish to add more photos (or videos) to your post or if you have any problems loading photos use the link below (there is no need to resize or adjust your photos).
But please use the 'Description Box' to indicate to which post the photos belong.
Click Here to securely send your photos,