1960 Trojan Cabin Cruiser in need of a new Bottom.
by Robbie Lake
(Lodi, Ca, USA)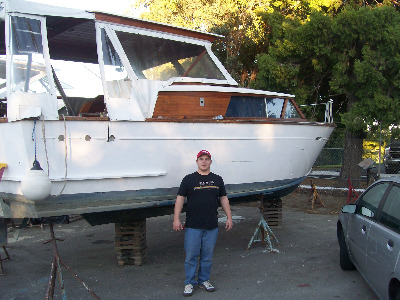 I have a 1960 Trojan Cabin Cruiser due to rot I have to replace the bottom!

I was thinking about doing the whole thing with the marine plywood as I was told to but, I am planning on putting a fiberglass bottom over the top of it anyway.

So, would it make a difference if I did decide to
put regular lumber to make up the bottom then glass over it to make a seal?


Photo Uploader

If you are having problems uploading Photos or would like to add more click on this link for the Upload Form.
You can upload as many as you like and there is no need to resize them.