1960 Trojan Cabin Cruiser in need of a new Bottom.
by Robbie Lake
(Lodi, Ca, USA)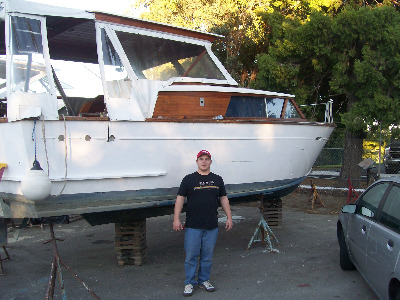 I have a 1960 Trojan Cabin Cruiser due to rot I have to replace the bottom!

I was thinking about doing the whole thing with the marine plywood as I was told to but, I am planning on putting a fiberglass bottom over the top of it anyway.

So, would it make a difference if I did decide to
put regular lumber to make up the bottom then glass over it to make a seal?