1960 Chriscraft Constellation
by Bryant
(Long Beach)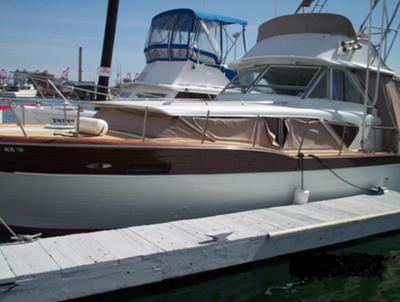 Beautiful just like new.
This is a 1960 32 FT Chris Craft Constellation with flight bridge.

Two new 6 cylinder engine both have less then 75 hours each.

Everything in it is new under the deck:
Septic, Water, Gas tanks, wiring, and added many other expensive extras.

It is truly a beautiful boat it sleeps 6 with one bedroom, dinette table turns into twin size bed plus the sofa turns into bunk beds.

I changed it to a new gas generator, GPS, Depth finder, Music system inside and outside of boat.

It has been wonderful building this boat back to life.


Photo Uploader

If you are having problems uploading Photos or would like to add more click on this link for the Upload Form.
You can upload as many as you like and there is no need to resize them.