1958 Owens Speed D Cruiser 19 ft
by Jason Baughman
(Roseburg, OR, USA)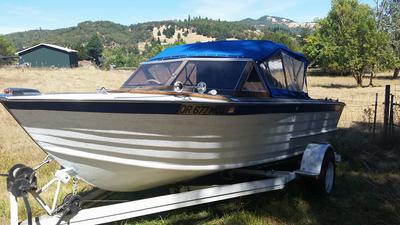 My dad brother and I are trying to restore a wooden boat.

It is a 1958 owens speed D cruiser 19ft boat with a lap strike hull which I believe is similiar to lap siding.

We are trying to get the right specs to rebuild the portion of the boat where the motor sits to classic specifications.


Join in and write your own page! It's easy to do. How? Simply click here to return to Your Wooden Boat Projects...
If you wish to add more photos (or videos) to your post or if you have any problems loading photos use the link below (there is no need to resize or adjust your photos).
But please use the 'Description Box' to indicate to which post the photos belong.
Click Here to securely send your photos,