1958 Hiliner
by Matt Desautels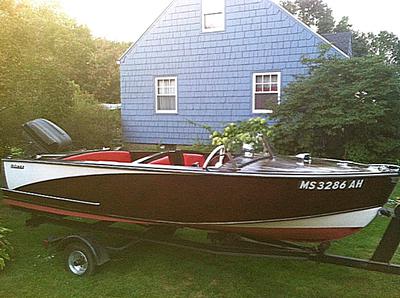 Here are a few photos of my 1958 Hiliner.

My brother and I restored it back in 2003 and these pictures are from 2014.

It still runs and looks great.

Unfortunately we had to get rid of the original Merc engine and put on a 68 Evinrude.


Want to add more photos?
Photo Uploader

If you are having problems uploading Photos or would like to add more click on this link for the Upload Form.
You can upload as many as you like and there is no need to resize them.