1956 Helton Runabout.
by Thomas
(Atlanta,GA)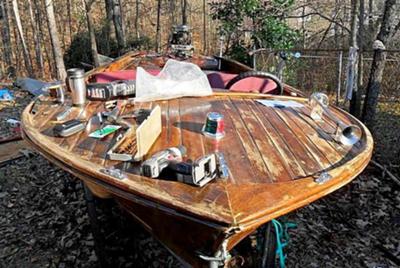 How do I evaluate the "true" condition of my recently purchased runabout?
I just purchased a 1956 Helton Runabout.
It seems to be in fairly good condition.
I have only found rot in one small spot along the top edge of the gunwale.
The finish needs to be redone and I am unsure what method to use?
Sand and apply multiple coats of Poly, inside and out?
I will forward pics to anyone who is will to give a poor country boy advice on how to get this beauty lake ready.
Thanks in advance
P.S. The windshield is broken, I also need to replace that.
If you wish to add more photos (or videos) to your post or if you have any problems loading photos use the link below (there is no need to resize or adjust your photos).
But please use the 'Description Box' to indicate to which post the photos belong.
Click Here to securely send your photos,