1951 Chris Craft 22' Express Cruiser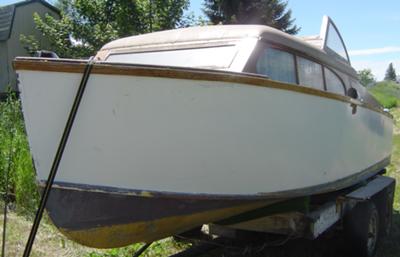 Rare Chris Craft boat in good shape, needing minor repairs and partial restoration.

Wood in excellent condition except for a few pieces that need to be replaced.

Top half of boat is varnished mahogany wood, hull side color is white.

This is one of 498 built.

Does run, but does not have original motor.

Original motor was Hercules 6, but has flat-head V-8 for power plant.

Can remove if not wanted.

Has Burkley transmission and brass prop that is still intact.

Must sacrifice $4500 obo, $3500 firm without motor.

Comes with trailer also.

Once restored, boat is worth up to $40,000.

Serious inquiries only, must sell ASAP.

Call Brad 509-362-3752 or 509-569-3988.