1949 Wooden Sharpie Sailboat
by Wathara
(Annapolis)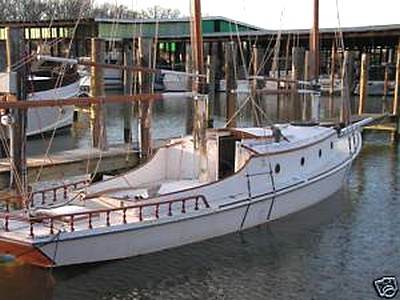 I purchased a 1949 wooden Sharpie sailboat 2 years ago that had been restored.

The previous owner invested about $80,000 ten years ago.

I spent $4000 to replace a rotten plank near the the hull in hopes place it in a slip in Annapolis, MD.

Unfortunately, it took in water when launched about 8 months ago and now it is in dry storage at the marina.

Should I try to fix the problem or cut my losses?





If you wish to add more photos (or videos) to your post or if you have any problems loading photos use the link below (there is no need to resize or adjust your photos).
But please use the 'Description Box' to indicate to which post the photos belong.
Click Here to securely send your photos,