1949 Wooden Sharpie Sailboat
by Wathara
(Annapolis)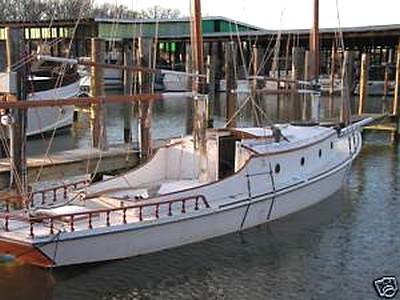 I purchased a 1949 wooden Sharpie sailboat 2 years ago that had been restored.

The previous owner invested about $80,000 ten years ago.

I spent $4000 to replace a rotten plank near the the hull in hopes place it in a slip in Annapolis, MD.

Unfortunately, it took in water when launched about 8 months ago and now it is in dry storage at the marina.

Should I try to fix the problem or cut my losses?