1934 38ft Ketch "Makai"
by Paul Davis
(Ballina, NSW)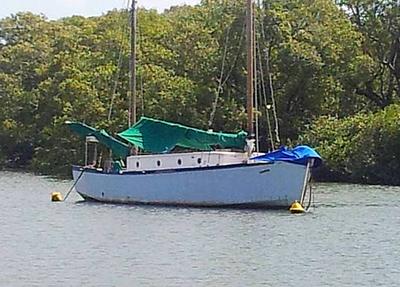 My Boat 1934 38ft Ketch "Makai"

Thanks for the welcome nice to meet you looking forward to some interesting times with the people here.

I have just purchased "Makai", she is in a bit of a bad state, in need of a bit more than tlc but I am really rather excited at the prospect.

I have already found some very pertinent information on your site so I think I shall be somewhat of a regular visitor.


Join in and write your own page! It's easy to do. How? Simply click here to return to Your Wooden Boat Projects...
If you wish to add more photos (or videos) to your post or if you have any problems loading photos use the link below (there is no need to resize or adjust your photos).
But please use the 'Description Box' to indicate to which post the photos belong.
Click Here to securely send your photos,