1903 25 ft x fishing boat
by Ashley
(London)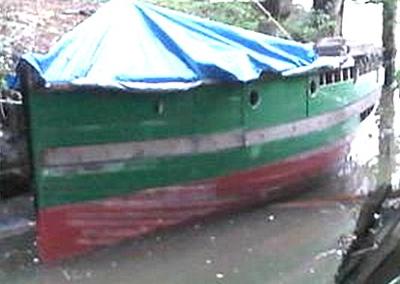 SOLD
1903 25 ft ex fishing boat converted in the 60's to a saling boat.
This boat has teak planking to the water line and above is pich pine on sawn oak frames.
The boat is a project.
It has a nice shape and lines.
I have no time to do it myself.
It was built by kitto in cornwall in 1903.
She is a lovey looking boat and is afloat in London.