Should I or Should I not?
by Michael Stephens
(Mastic, NY USA)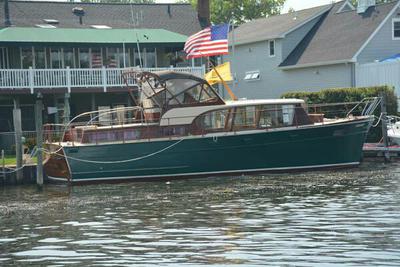 1957 Richardson salon cruiser, so I am told.

I cannot find any pictures of it on the internet.

Under 10k.

Both heads need to be replaced and there is rot in the ceiling above the front head about 2x2 section.

Engines replaced in 2000 with about 119hrs.

Any comments would be appreciated.

Mike

If you wish to add more photos (or videos) to your post or if you have any problems loading photos use the link below (there is no need to resize or adjust your photos).
All photographs posted here go into the same central receiving account.
I do occasionally receive stray photos.
So, before selecting your photo please use the 'Message Box' to indicate to which post the photos belong.
Click Here to securely send your photos,