/script>
DIY Wooden Boat Blog.
Bringing you the latest advice and tips on building and restoring Wooden Boats.
And the latest news from other Wooden Boat enthusiasts, builders and restorers.
Oct 22, 2014
Aged Decor Mock/Real Gunwale panels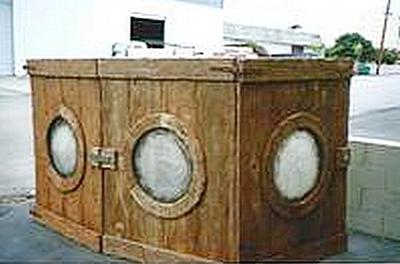 For sale at Monterey/Sand City CA 4 wood panels made of aged fence boards fastened to aged plywood. Origin unknown, stored in a dry indoor loft for years.
---
Back to
Top of Page

Home
Index
Your Comments
Your comments, suggestions and advice are always welcome.
You can also include photographs and /or videos.
Don't wish to sign in? Before posting your comment simply tick the box beside
"I'd rather post as guest"
disqus
comments powered by