It's Shocking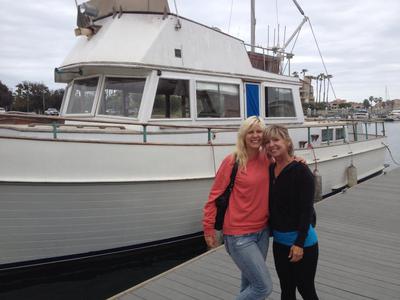 Darlene owner of "The Mermaid Lounge" reported on her own blog that her propellers had suffered from severe corrosion.
I suggested that 'stray current corrosion' might be the culprit as the extent of the damage appeared, from the photos, to be quite dramatic.
Those 'stray currents' can be generated either externally or internally.
The external sources can be faulty shore power connections or leaks from other boats nearby.
While there are regulations and inspections covering marina and boat yard installations it is rare that either your or your neighbour's boats will be checked.
As boats get bigger, electrical systems get more complicated and add to that the extra 'toys' that are added on a DIY basis and the chances of error are compounded.
The usual errors include, poor groundings, reversed polarities, the mixing of AC and DC wiring, etc.
Loosing you propeller may seem bad enough but what about your or your love one's lives?
'Electric Shock Drowning' (ESD) can get you right at the marina, in the most shocking way.
Most boaters are not aware that such a danger even exists.
The amount of electricity entering the body can be so small (as low 10 milliamps) that often the post-mortem doesn't catch that stray current was the cause of death.
The problem is that muscles exposed to charged water can become paralyzed, making it impossible to swim or even breathe.
Drowning happens just that much faster since obviously you can't do anything to aid yourself.
Stray current can be prevented through the use of a Galvanic Isolator
None of the rules, standards, recommended practices, etc. will be much consolation for anyone whose muscular system is shocked into paralysis simply for reaching into the water to retrieve something.
And the boater is rarely protected from himself or others by required inspections.
You just have to be committed to doing the work properly, with licensed and experienced help if necessary.