restoring a 1962 boat Named JUST-A-BOAT
by Richard Schwinler
(Texas City,Tx)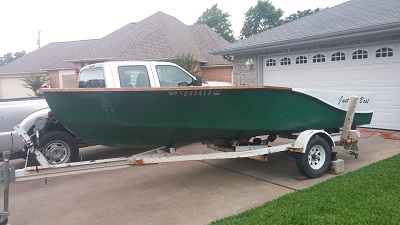 This boat was just about to be burned in 2003.

Found in a grove of trees.

This boat has been many places from that time, the Missouri, the Mississippi, Wisconsin Lake Genera, Lake Syliva ( Des Moines,Ia), lake Michigan. Angestura lake in southeren Black Hills,SD, Lake Pactola Black Hills, SD Port Aransas, Tx.

We plan on coating the floor with gray bed liner by sorpion bed liners, put poetical chairs, new dash and new outboard.


If you wish to add more photos (or videos) to your post or if you have any problems loading photos use the link below (there is no need to resize or adjust your photos).
But please use the 'Description Box' to indicate to which post the photos belong.
Click Here to securely send your photos,