My Girl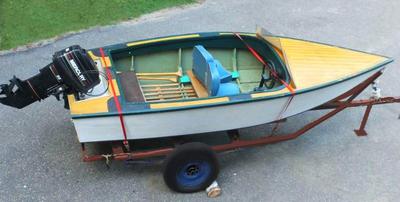 before any work
I bought a homemade 14' wood/fiberglass ps a 20 h.p.wer boat 5 years ago.

It has a 20 h.p. Mercury outboard.

I put a floor in it, made a back bench seat, spar varnished the plywood deck and re-painted it.

Join in and write your own page! It's easy to do. How? Simply click here to return to Our Wooden Boat Projects...
Want to add more photos?
Photo Uploader

If you are having problems uploading Photos or would like to add more click on this link for the Upload Form.
You can upload as many as you like and there is no need to resize them.