My Girl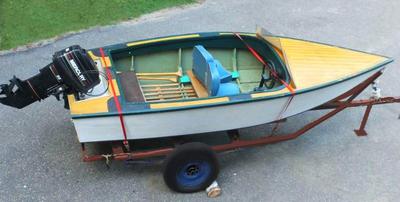 before any work
I bought a homemade 14' wood/fiberglass ps a 20 h.p.wer boat 5 years ago.

It has a 20 h.p. Mercury outboard.

I put a floor in it, made a back bench seat, spar varnished the plywood deck and re-painted it.

Join in and write your own page! It's easy to do. How? Simply click here to return to Our Wooden Boat Projects...
Want to add more photos?