Wood Boat Winterizing
by Cap'n George
Does anyone know where I could find some informative material on how to winterize my 1962 30 foot Owens Empress Cruiser?

It has twin 283 engines and thru hull prop shafts and props but I'm not exactly sure how to do it.

You can reach me at macart@rogers.com

Thanks

Cap'n George






Comments
Wooden Boat Winterizing
by: Mike
Hi Cap'n,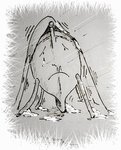 There is some general winterizing information if you
click here.
How are you planning to store her?
Will she be out of the water for the winter?
Under cover?
Whatever you do don't even think about 'shrink-wrapping' her, in my opinion that is a stupid thing to even do to plastic boat.
~~~~~~~~~~~~~~~~~~~
If you wish to add more photos (or videos) to your post or if you have any problems loading photos use the link below (there is no need to resize or adjust your photos).
All photographs posted here go into the same central receiving account.
I do occasionally receive stray photos.
So, before selecting your photo please use the 'Message Box' to indicate to which post the photos belong.
Click Here to securely send your photos,