Why Oak hull frames (ribs) on my boat while carvel planks are mahogany.?
by Claude
(Canada)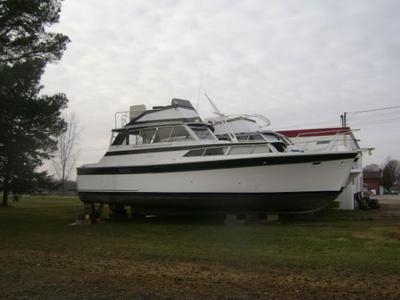 I own a 1966 Pacemaker 34.

I have the original purchaser's owner's manual.

They say the Hull frames (ribs) on my boat are made of oak while carvel planks are mahogany.

My bilge srtingers are made of Mahogany.

Why are the ribs of the hull made of OAK?

most of them need replacement and I wonder if I should substitute them for another type of wood.

I'm at the start of this project and want to make the right call.

Any help will be greatly appreciated.

Claude


If you wish to add more photos (or videos) to your post or if you have any problems loading photos use the link below (there is no need to resize or adjust your photos).
All photographs posted here go into the same central receiving account.
I do occasionally receive stray photos.
So, before selecting your photo please use the 'Message Box' to indicate to which post the photos belong.
Click Here to securely send your photos,