Seeking Insurance Info
by Susan Gateley
(Wolcott, NY, USA)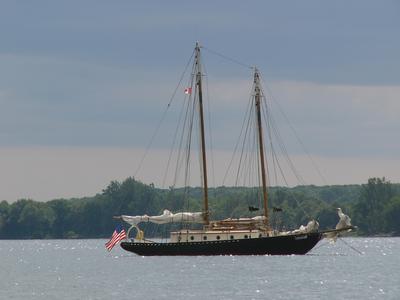 Ahoy All

I am thinking about trying a short feature on the U S boating magazine "Wooden Boat", re getting insurance on an old Woodie.

We DID IT!
We actually succeeded after a couple tries in getting an old timer with a Vaitses job insured.
(38 foot schooner see her website sarab.brownroad.com for details)

But it did take some effort.)

I don't know if anyone wants to share their experiences with old woodies, homebuilts, or fully restored boats and insuring of same but would welcome additional info on this for proposed story.


Was it easy?


Did they require a survey?


Recommendations on companies or brokers?


Thanks in advance!
Susan P Gateley susan@silverwaters.com
If you wish to add more photos (or videos) to your post or if you have any problems loading photos use the link below (there is no need to resize or adjust your photos).
All photographs posted here go into the same central receiving account.
I do occasionally receive stray photos.
So, before selecting your photo please use the 'Message Box' to indicate to which post the photos belong.
Click Here to securely send your photos,