Port Aransas plyWooden Boat Festival
by Frank Coletta
(Port Aransas, TX)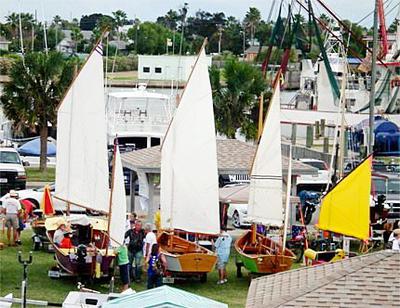 The 2014 Festival
Make plans to attend the Third Annual Port Aransas plyWooden Boat Festival
to
Port Aransas plyWooden Boat Festival
The Marina and the Port Aransas Museum
,
Port Aransas
,
Texas
,
USA

This is a great family friendly event in the beautiful beach town of Port Aransas, Texas.



Bring your wooden boats to display.

Attend informative programs on boat building and boating.

Build a boat at the Family Boat Building.

Kids can build a model boat, too.

There will be boat building vendors, arts, crafts and great food.

October in Port Aransas is a great time of year with great weather and plenty of things for the family to do.

Check out www.portaransasplywoodenboatfestival.org for more info.


If you wish to add more photos (or videos) to your post or if you have any problems loading photos use the link below (there is no need to resize or adjust your photos).
All photographs posted here go into the same central receiving account.
I do occasionally receive stray photos.
So, before selecting your photo please use the 'Message Box' to indicate to which post the photos belong.
Click Here to securely send your photos,