Motor Yacht Scamp
by Marcus
(Tasmania Australia)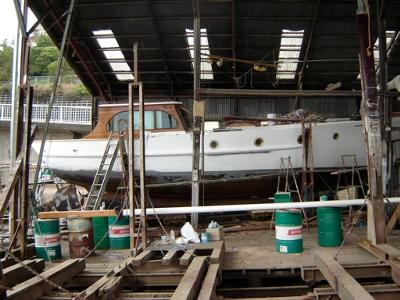 ON the slip 2009
Scamp; 40' timber schooner.

Based on a design by C.D.Mower in 1926.

Built in Sydney around 1950.

Home in Tasmania for the past 40 years.

Almost on the bottom in 2006.

Purchased and restoration/renovation began 2006.




If you wish to add more photos (or videos) to your post or if you have any problems loading photos use the link below (there is no need to resize or adjust your photos).
All photographs posted here go into the same central receiving account.
I do occasionally receive stray photos.
So, before selecting your photo please use the 'Message Box' to indicate to which post the photos belong.
Click Here to securely send your photos,