50's Plywood Restore
by Jim Kronholm
(Bristol, WI, USA)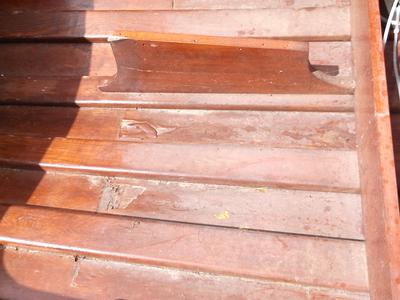 I am restoring a Wagemaker Wolverine and would like a step by step plan.

There is some dry rot on the hull under the front seat.

It does not leak.

What products do I need to prep this before varnishing.

Any info appreciated;
Jim


Wolverine Touch-Up
by Jim
(Bristol, WI USA)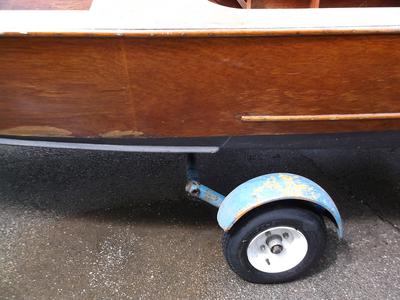 A couple small spot on sides
The bottom painting is done, so next is the side touch-up.

Is it possible to match the stain, sand, and varnish this small area.

Or should I just strip the sides?

Also would I gain any speed by clear coating the bottom to a smoother finish?
If you wish to add more photos (or videos) to your post or if you have any problems loading photos use the link below (there is no need to resize or adjust your photos).
All photographs posted here go into the same central receiving account.
I do occasionally receive stray photos.
So, before selecting your photo please use the 'Message Box' to indicate to which post the photos belong.
Click Here to securely send your photos,